The symbols are all over the place. Yawn.
Very well hidden. I don't mean the 1000's of "Hoax Hate" anti-semitic phone calls originating from Israel. Not the 18-year-old Jewish teenager who has a "brain tumor"
The teenager, who was born in Israel, has a brain tumor that can affect his cognitive abilities and lead to "irrational" behavior, his lawyer, Galit Bash, said. She would not say whether her client, who she said did not have a criminal record, had admitted or denied involvement.
DEA spokesman Russ Baer says.
The "brain tumor" lead to an irrational crime wave! Therefore he must be pardoned. The New York Times adds, '…the inquiry was complicated by what the authorities described as the suspect's use of "advanced camouflage technologies" to try to cover up his communications, which he made through the internet. When the Israeli police searched the suspect's house, investigators confiscated computers, an antenna and other equipment.' A brain tumor.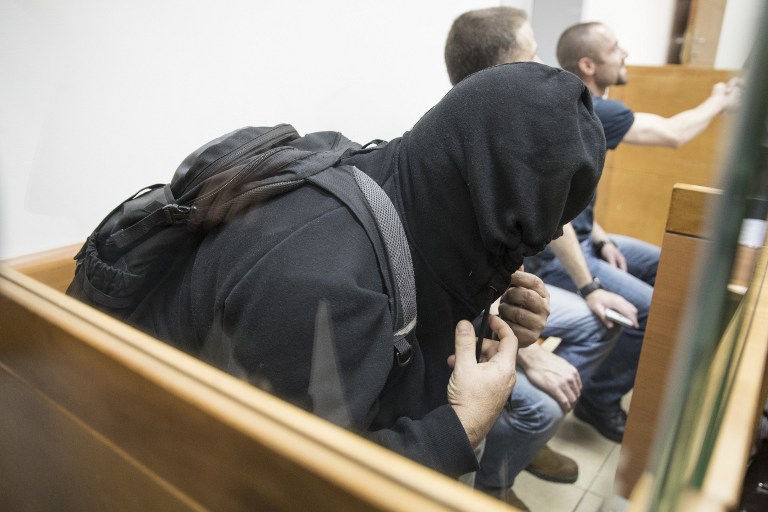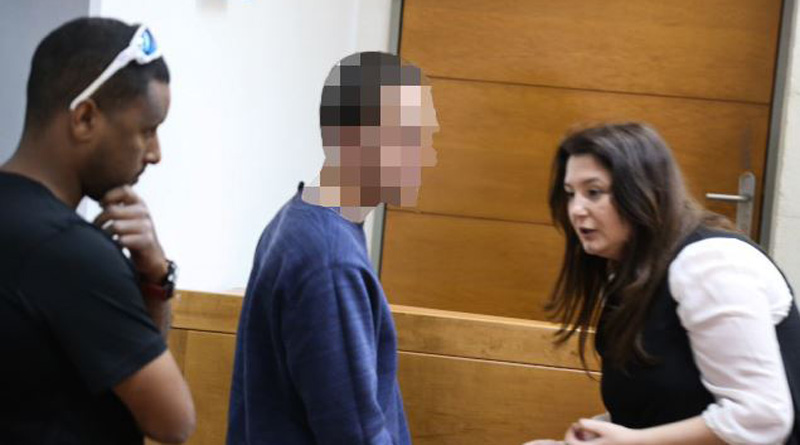 [ABOVE: Like father, like son.]
Many described this as a "false flag" attempt to implicate and blame "anti-semitic" Trump supporters.
Jonathan A. Greenblatt, chief executive of the Anti-Defamation League, cautioned that many of the people responsible for anti-Semitic threats, vandalism and "a torrent of abuse online" remained at large. And even the threats attributed to the Israeli teenager, he said, should still be considered acts of anti-Semitism.
And Heidi Beirich chimed in too:
Despite the arrest, "we hope our elected officials will directly confront the wave of hate violence that we've seen since the election," said Heidi Beirich, the director of the Southern Poverty Law Center Intelligence Project.
Yes! Especially the hate violence against Trump supporters! The majority White supporters.
Can taxpayers be refunded their $25M grant given by Governor Cuomo that was motivated by these hoax telephone calls?
Political Power for European Americans!
European peoples should organize and advance our own interests just like every other group. Join our fight for Heritage and Identity!
The American Freedom Party needs your help! Send $10, $20, $50, $100, or any contribution you can:

The American Freedom Party (AFP) supports the right to keep and bear arms. Emancipate yourself from the dinosaur Democrat and Republican parties. Join a National Party that puts America first, The American Freedom Party!

Support American Freedom Party growth and our heritage of Western civilization! The American Freedom Party is the only party that addresses issues concerning European-American communities and all Americans.

Nationalism! Not Globalism! — America First! Not America Last!
Freedom from Republicans. Freedom from Democrats. American Freedom Party! Political Power for European-Americans!
European-Americans should push back! European-Americans should abandon the Republicans and Democrats. Change your party allegiance to the American Freedom Party. A Nationalist Party that shares the customs and heritage of the European American people. We need a Nationalist Party interested in defending our borders, preserving our language and promoting our culture. The American Freedom Party is not beholden to foreign governments, special interest groups, nor Wall Street. The American Freedom Party is for America First!
---

Category: American Voice, Establishment News