Daily Mail:
A six-month old baby boy was kidnapped, set on fire and dumped near train tracks in Louisiana last week.

Baby Levi Cole Ellerbe was kidnapped on July 17 after two people came to mother Hanna Barker's trailer door just after 9pm and sprayed her in the face with what she believed was mace.

Instinctively, Hanna Barker ran to get away, a statement from Natchitoches police said, and when she went back home, found her infant son was missing.

Police said the search for baby Levi began immediately, with additional officers from surrounding precincts called in to help.

Not a peep from main stream media nor self-appointed social justice groups, the Europhobic SPLC nor the ADL…
Imagine if the baby was Black…

Unfortunately, less than 90 minutes after Levi went missing, police were alerted to a fire nearby the railroad, where they found a badly burned six-month-old boy.

Levi was rushed to Natchitoches Regional Medical Center in a critical condition but died on Wednesday from his injuries.

Felicia Marie-Nicole Smith, 25, was charged with the first degree murder of Levi on Saturday and booked into the Natchitoches Parish Detention Center.

It is unclear if Smith and Hanna Barker knew each other personally, but the pair are friends on Facebook.

Levi, who had three sisters, Brookelaine, Elizabeth, and Nevaeh, was laid to rest on Friday. His obituary described him as 'the happiest baby who always had a big smile'.

'He spent his time playing with siblings and cousins especially outdoors, watching PJ Masks and video gaming with Uncle J,' the moving tribute read.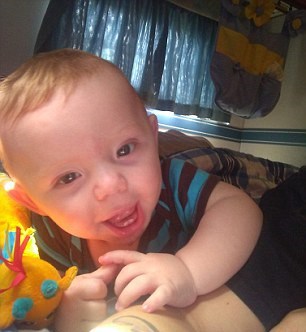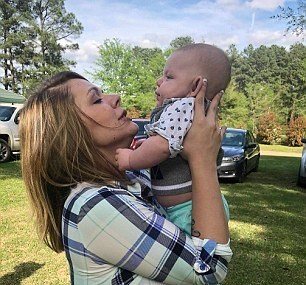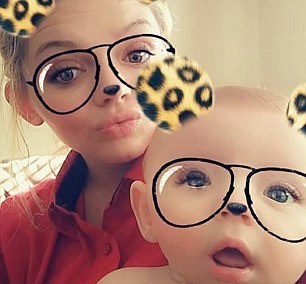 Posted from Occidental Dissent
Political Power for European Americans!
European peoples should organize and advance our own interests just like every other group. Join our fight for Heritage and Identity!
The American Freedom Party (AFP) supports the right to keep and bear arms. Emancipate yourself from the dinosaur Democrat and Republican parties. Join a National Party that puts America first, The American Freedom Party!
Support American Freedom Party growth and our heritage of Western civilization! The American Freedom Party is the only party that addresses issues concerning European-American communities and all Americans. Send $10, $20, $50, $100, or any contribution you can or click here:

Nationalism! Not Globalism! America First! Not America Last!
Freedom from Republicans. Freedom from Democrats. American Freedom Party! Political Power for European-Americans!
European-Americans should push back! European-Americans should abandon the Republicans and Democrats. Change your party allegiance to the American Freedom Party. A Nationalist Party that shares the customs and heritage of the European American people. We need a Nationalist Party interested in defending our borders, preserving our language and promoting our culture. The American Freedom Party is not beholden to foreign governments, special interest groups, nor Wall Street. The American Freedom Party is for America First!
---

Category: American Voice, Establishment News