It's official, young boys are not allowed to have a space that can be just theirs in our society. They must cede everything they have to girls. Absolutely everything.
[What is odd is why did Sydney Ireland choose the Boy Scouts? Why not the girl scouts? What does she want?]
In a time when boys are falling behind by every measure, where single mother households are skyrocketing and boys are desperate for male mentors and authentic male bonding, not only are boys no longer allowed to have a boy only space in Boy Scouts but they can't even retain the name for the sake of reminiscence.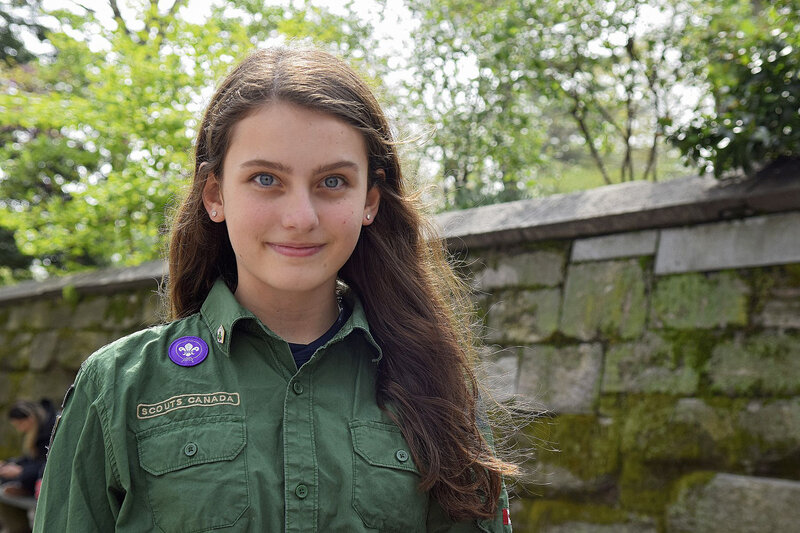 The Boy Scouts program is becoming just "Scouts BSA" in February of 2019. The decision to change the name was announced today and is meant to reflect the fact that the Boy Scouts now allow girls to join their troops.
This is the most recent in a series of far-left decisions made by the once conservative and classically American group. The BSA was founded in 1910, and since then, more than 110 million Americans have participated in the program which had focused, until recently, on mentoring young men and boys.
Male volunteers led troops of boys through learning activities which earned them merit badges. Camping, fishing, hiking, swimming as well as civics, chemistry, first aid and religious studies and much much more have led millions of young men from boyhood into adulthood.
The program began to break down however only a few short years ago. In 2014 BSA begun allowing openly gay boys to join troops. In 2015 it shocked and horrified many parents by allowing open homosexuals to become adult volunteers and then, just last year, the BSA opened its doors to girls and transgender children. [It would be politically incorrect to have LGBT Scouts.]
This radical shift to the Left prompted many parents to pull their children from Scouting, opting for one of the Christian alternatives such as; Trail Life USA or the Troops of St. George.
The Mormon Church, which has had a close relationship with Boy Scouts and accounts for much of its membership, began to back away from Scouts last year when the organization opened to girls. The church says it plans to create its own youth program in the wake of the changes.
Boy Scouts has seen a steep decline in membership in recent years and the future of the organization already looked bleak but now, it seems, the finale death nail in its coffin has come from the organization itself.
With the acceptance of girls and gays the name change seems fitting for an organization which has altered itself so much as to no longer be the Boy Scouts we once knew and loved. Rest in peace Boy Scouts. You will be missed.
Political Power for European Americans!
European peoples should organize and advance our own interests just like every other group. Join our fight for Heritage and Identity!
The American Freedom Party (AFP) supports the right to keep and bear arms. Emancipate yourself from the dinosaur Democrat and Republican parties. Join a National Party that puts America first, The American Freedom Party!
Support American Freedom Party growth and our heritage of Western civilization! The American Freedom Party is the only party that addresses issues concerning European-American communities and all Americans. Send $10, $20, $50, $100, or any contribution you can or click here:

Nationalism! Not Globalism! America First! Not America Last!
Freedom from Republicans. Freedom from Democrats. American Freedom Party! Political Power for European-Americans!
European-Americans should push back! European-Americans should abandon the Republicans and Democrats. Change your party allegiance to the American Freedom Party. A Nationalist Party that shares the customs and heritage of the European American people. We need a Nationalist Party interested in defending our borders, preserving our language and promoting our culture. The American Freedom Party is not beholden to foreign governments, special interest groups, nor Wall Street. The American Freedom Party is for America First!
---
Category: American Voice, Establishment News